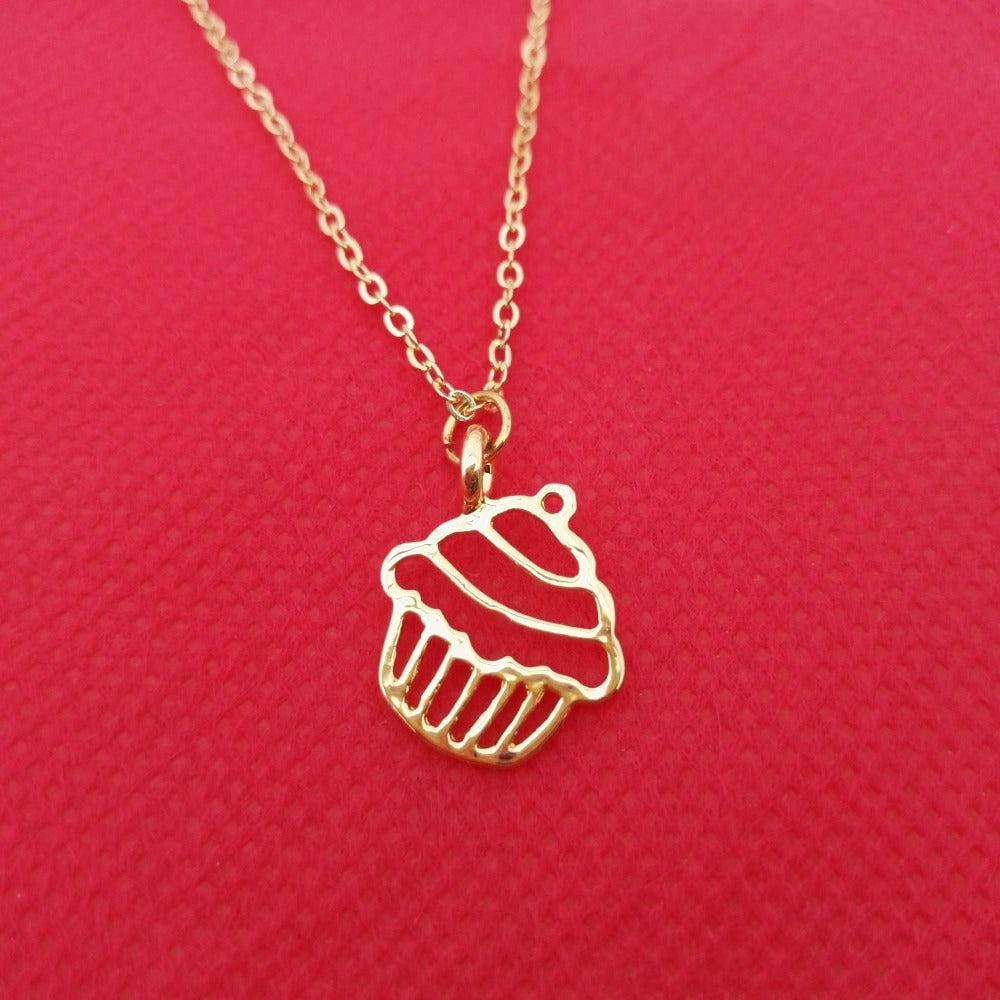 Cupcake™ - Cupcake Necklace
Regular price
$24.99
Sale price
$18.77
---
 25% OFF NOW! FOR A LIMITED TIME ONLY!
Beautiful pendant hand made by artisan jewelers from precious metals.
BUY 2 OR MORE AND GET 20% OFF
COUPON

BUY2GET20
This truly unique and limited design will be hand checked by the jeweler before been hand packed and shipped.
 Silver and Gold Plated 18" Necklace
Free Worldwide Shipping & 100% Money-Back Guarantee
Perfect Size.
MADE BY CHEFS, FOR CHEFS!
Sucre et Coton France!
Sucre et Coton France brings you the most amazing products for culinary enthusiastic, from cutlery sets to the most amazing Jewelry.
All our products are hand checked before shipped so now you can just relax and shop that we will handle this for you.
Also you may return any product that does not meet your expectations for FREE 30 Days Guaranteed.
We always offer FREE SHIPPING on every single product on our store, so do not worry about any other charges on your shopping cart. 
If you have a coupon code please COPY and PASTE it on checkout at the payment method, if you have any troubles please do not hesitate to contact us.
If Unicorns Were Household Items, They'd Look Like This! 
FAQ:
No, they will not peel off the color (its not painted), the rainbow color is the real metal color. made electronically.
Yes, we ship worldwide for FREE (including UK, Australia and Europe).
Yes, you can return it if you don't like (14 days guaranteed) for FREE.
If you have any other question we will reply very fast (5 - 30 minutes) at Facebook Fan Page.
Are you looking for a Royal Cutlery Set?
Are you a Fan Desserts?
Take a Look at CakeRainbow™ 
Are you a Fan of the Ice Cream?
Take a Look at TeaRainbow™ 
Looking for Vintage cutlery?
Take a Look at SpaceRainbow™ 
We're thrilled to support
First Book
- an amazing charity that donates books to disadvantaged children who need them the most.